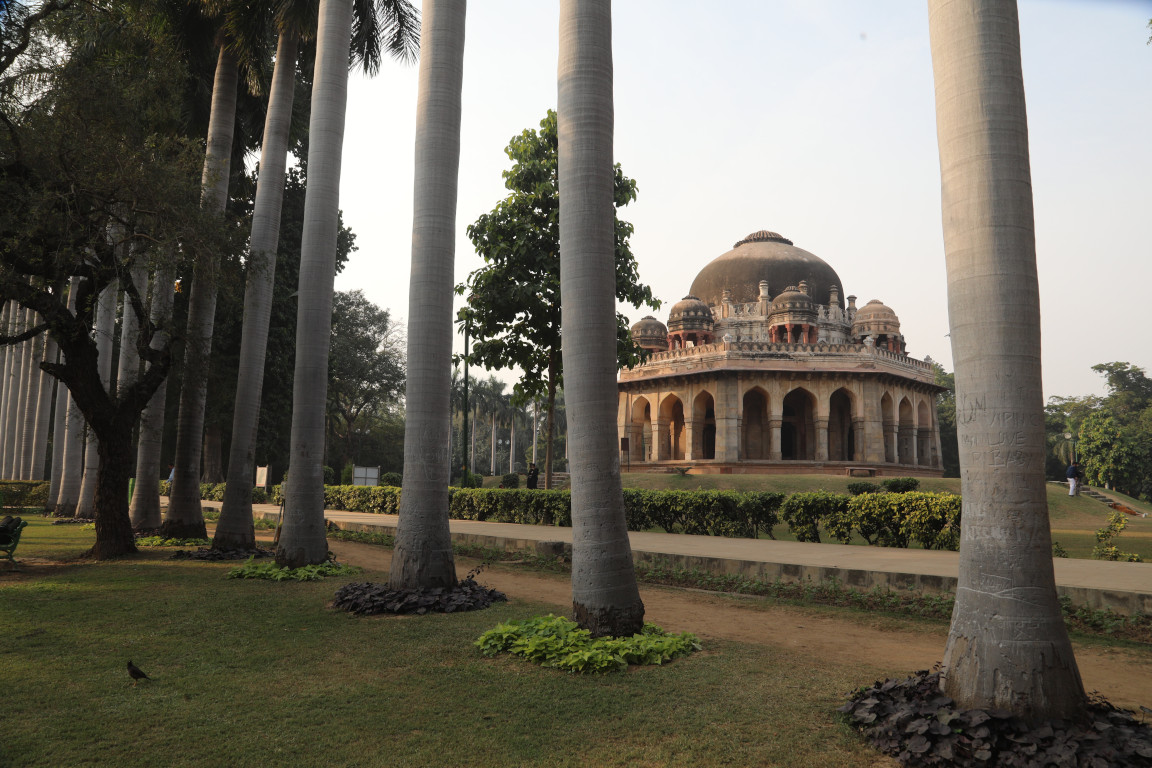 The Lodhi Gardens are a 90 acre garden-city built by the ancient rulers of Delhi, filled with activity at all times of the day. The sprawling greens are full of architectural marvels and pathways cutting across the entire place. While some of the monuments are currently being restored, these glorious relics of the past stand tall and proud in their current form too. Given the many opportunities to sit back and relax, the park is frequented by families, groups of friends as well as couples, who find the environment to be a peaceful escape from the rush of city life. You can expect to spend a few lazy hours sitting on the grass or near one of the tombs.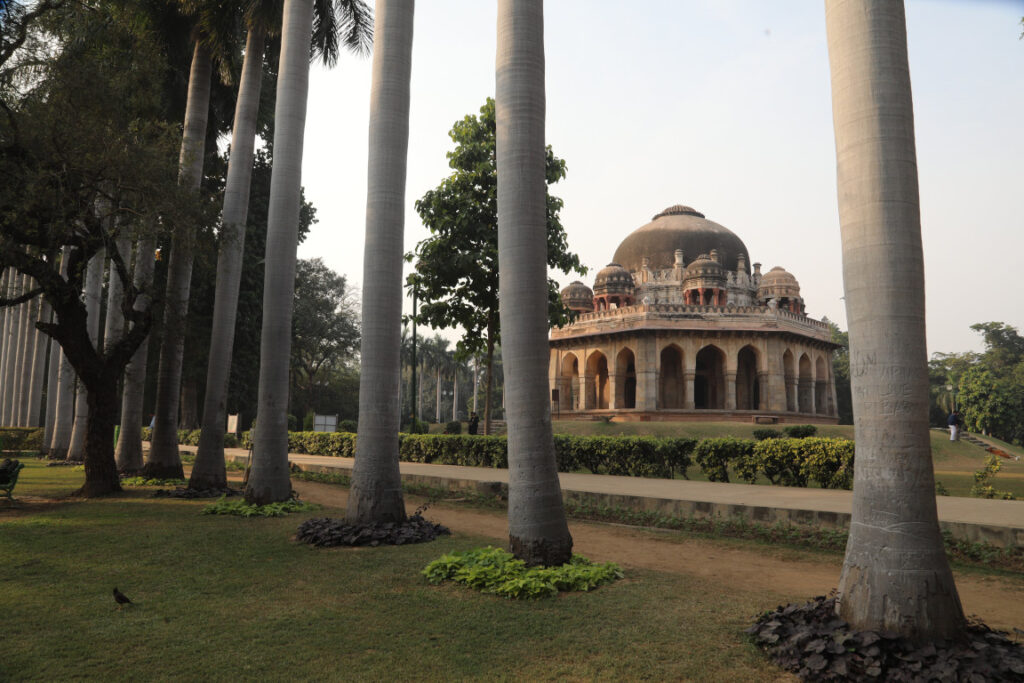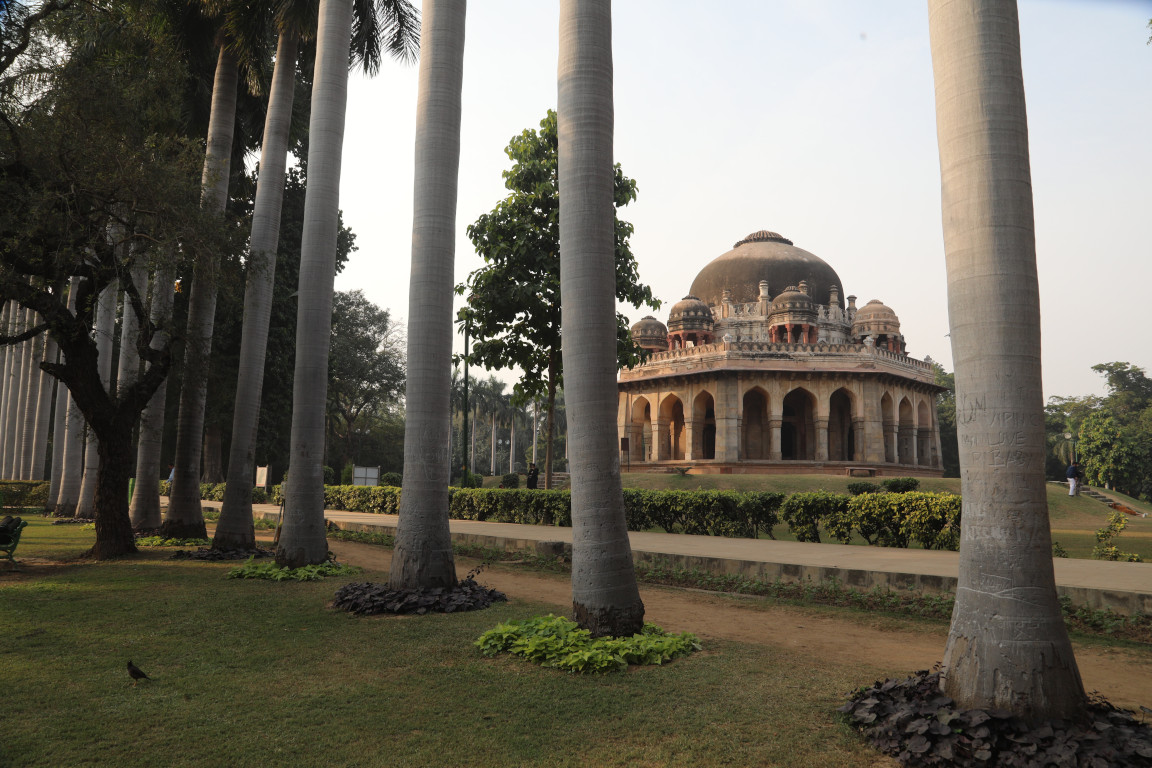 The tombs scattered across the Lodhi Gardens belong to different emperors of the Lodhi dynasty which had ruled northern India and parts of Pakistan from the early 15th to the early 16th century. The landscaping includes a variety of trees and plants and was originally done in the 1930s, with many modern-day additions. The greenery today is home to many species of birds and butterflies as well. Today, this collage of time is enjoyed by the many residents of the city who live close by or come from afar to enjoy the greenery.
Lodhi Garden is best enjoyed on a cool summer evening or a cold winter day, when the play of shade and sun creates mesmerizing spots for people to enjoy. Go with an hour or two in hand, walk around the gardens and enjoy the variety of natural elements – from groves of trees to beautiful ponds and lakes, all bustling with life. Take a basket of food and transform this outing into a picnic with your loved ones.
Reaching Lodhi Garden is easy from all parts of the city. It is located in the heart of Delhi, and is surrounded by an active network of roads as well as by metro rail networks. The closest bus stands are Mausam Bhawan on Lodhi Road, and Max Meuller Marg, with more than 20 buses connecting from different parts of the city. Lodhi Garden can be accessed by both the Yellow and the Violet line of the Delhi Metro, and the closest stations in the respective lines are Jorbagh and JLN Stadium. Lodhi Gardens is also very easily accessible by auto-rickshaws and app-based taxi services. There are some interesting places around, which you can also visit when you are at the Lodhi Gardens. Nearby attractions include the cultural hotspot India Habitat Centre. Do step in there to check out the ongoing exhibitions at the time and have a bite at the food court Eatopia or the restaurant All-American Diner. Khan Market, the go-to place for foodies and expats alike, is also nearby. Other historical attractions include Safdarjung Tomb, which is just a few hundred meters away.