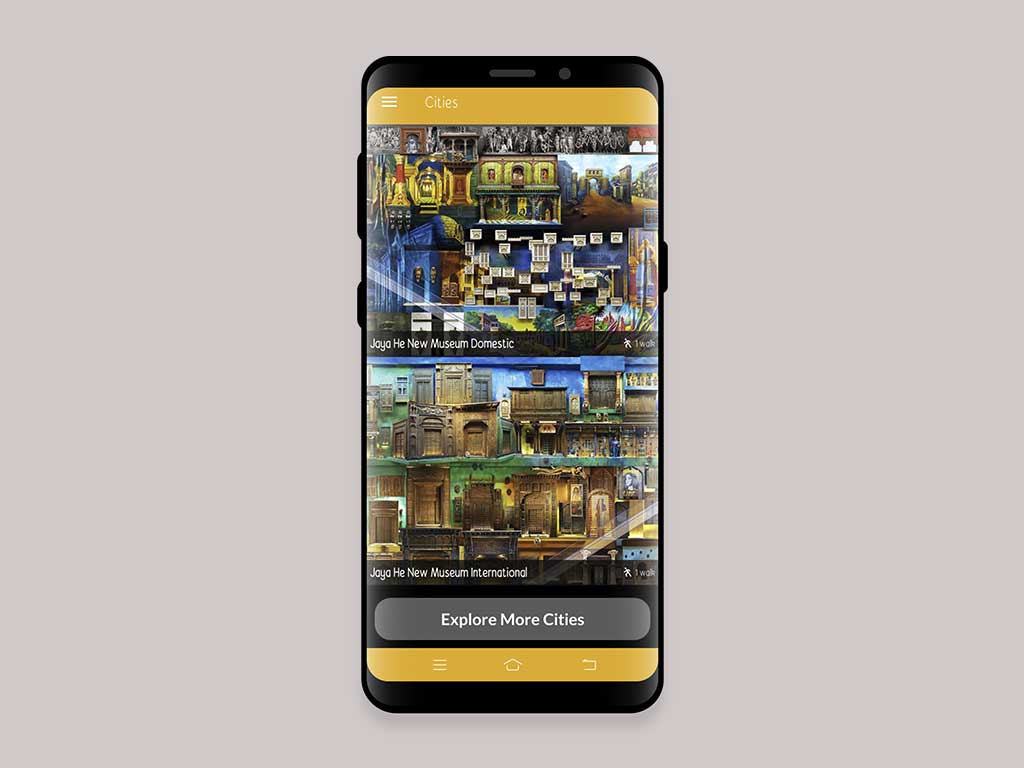 When three worlds meet
What happens when art meets science and commerce? You get an app that opens up a microcosmic world of culture in a busy business hub. The HopOn app for the Jaya He museum nestling in the Chhatrapati Shivaji Mumbai International Airport Terminal 2 is the perfect example of this coming together of disparate realms.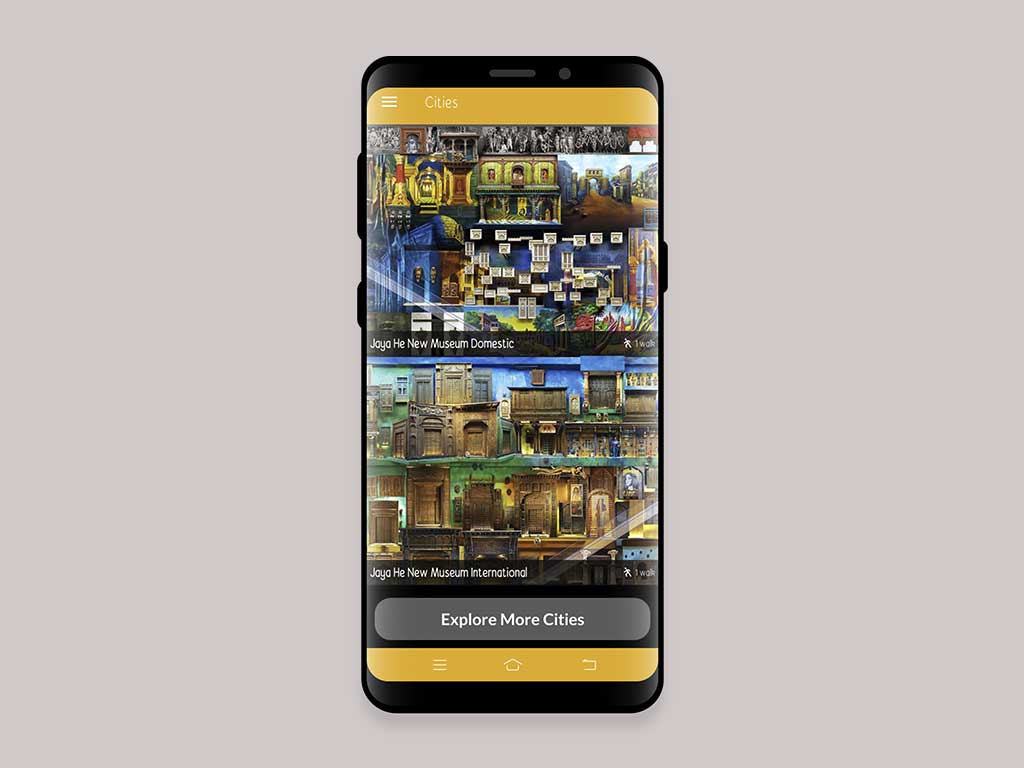 On the one hand you have a commercially active airport, with thousands of passengers taking flights or disembarking. On the other hand, the walls of the airport dazzle visitors with cultural artefacts that represent different aspects of Indian culture. To top it, there is technology – in the shape of our app – that leads you to these artworks which have been carefully curated and put together for display at the airport.
Technology, indeed, is being effectively and smartly used in some of the top museums in different parts of the world today. It helps in many ways. For one, it brings people closer to art, culture and history, and explains a piece of work to those seeking answers about its concept or the background. Two, it helps a museum thrive by bringing in more footsteps – even virtual footsteps – that a cultural hub needs for it to survive. The Jaya He New Museum Audio guide app, likewise, is a celebration of technology, culture and commerce.
The museum itself is a confluence of streams that seeks to give visitors a sense of identity and place. Airports across the world are more or less the same, largely steel and glass structures that millions walk through without recalling the surroundings. The Mumbai International Airport, on the other hand, is memorable, for it showcases India and its diversity through its art and designs, while ensuring safe and efficient travel. When art or culture meets science and technology – as it does at the airport – it is a toast to merging arcs, and the magic that they spark together.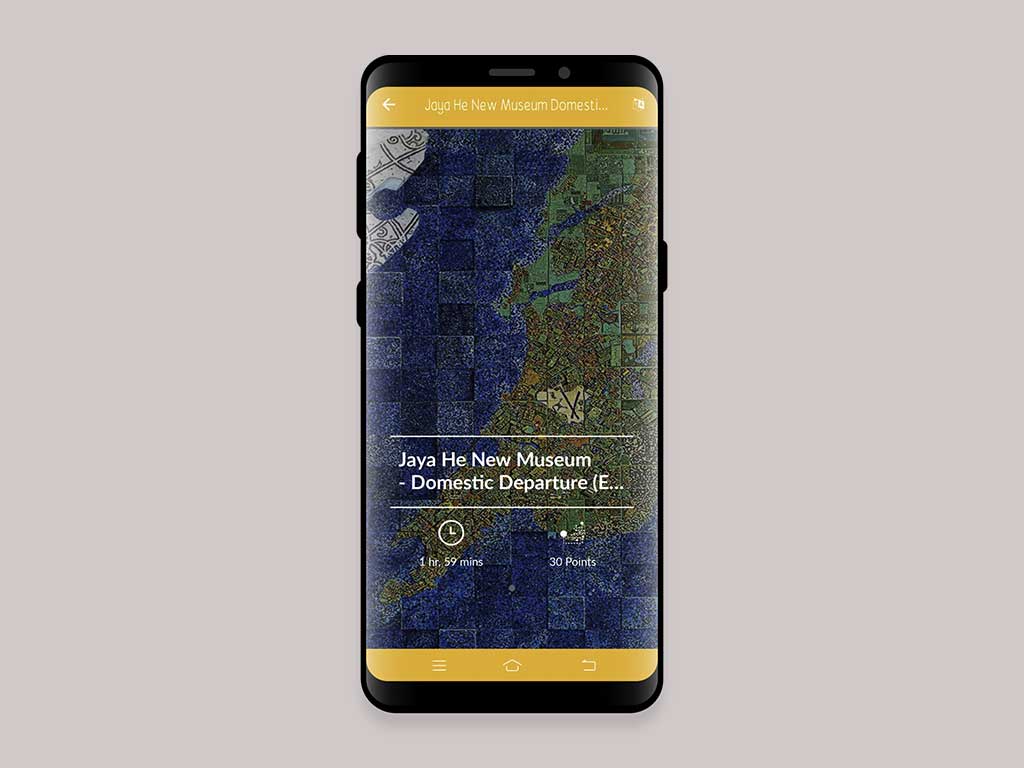 The design of the airport is inspired by India's national bird — the peacock, which represents nature, beauty and flight. Glass screens let in filtered light through delicate Indian Chikankari embroidery patterns. Metal lights shaped like lotus flowers in different stages of bloom hang in the departure area. There are 946 specially handcrafted lotus chandeliers.
About 100 artists came together with some 1,000 artisans from 20 states to put up these traditional and contemporary works of art in various parts of the terminal. Some of the exquisite ethnographic objects on display are 200 years old.
The app will guide you past celestial winged maidens twirling through the clouds and the huge winged bird that flies past. Temples, dragonflies, a winding river, old havelis, arched and intricately carved doors, aircraft, modern and traditional art — this is a museum that brings you different aspects of Indian culture and contemporary life on the walls of an airport – and on your app.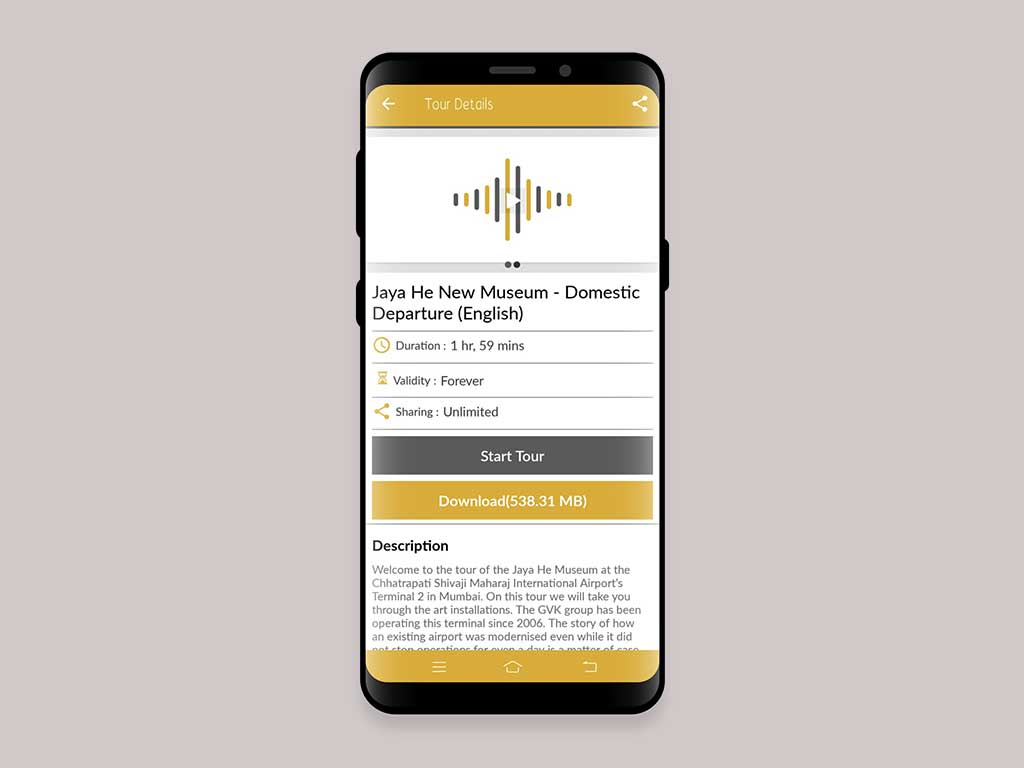 The motto of HopOn is "Old world storytelling, New world technology". With the help of this, India's Largest Public Art Programme tips its hat to science, art and commerce.