Kanheri Caves, Maharashtra - Mumbai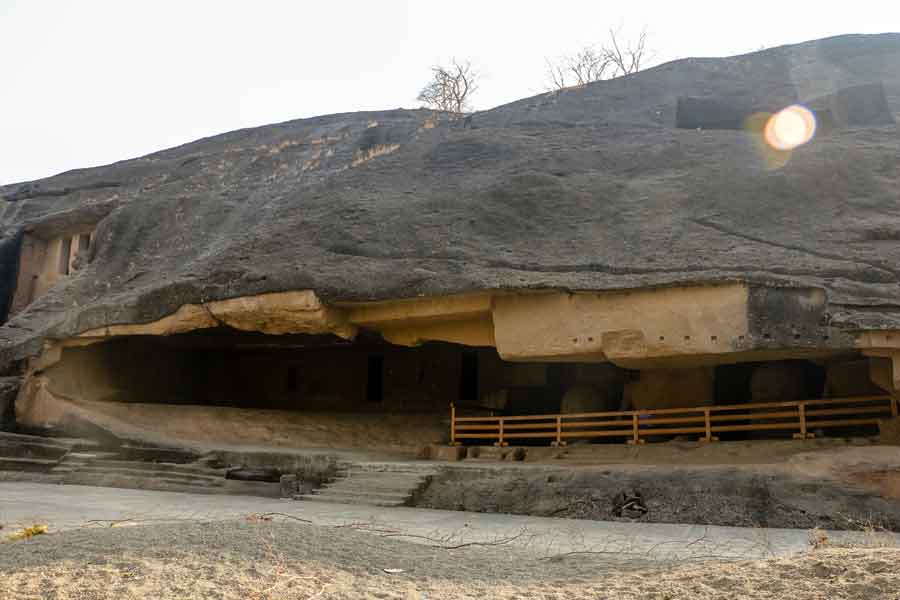 The majestic archways by the sea across from the Taj Mahal Palace Hotel, also known as Gateway of India, is one of the most recognizable sights of Mumbai. Built in 1924 to commemorate Queen Mary and King Charles' visit to India, as is also inscribed on the gateway, it was actually erected about thirteen years after they actually visited the country. The structure is constructed in the Indo-Saracenic style that combines both European and Islamic architectural traditions and actually stands on reclaimed land.
Before the Gateway was built, this area was a busy port known as Apollo Bunder. It was named so after the Apollo Gate of the Fort of Bombay that used to be located nearby, while 'Bunder' was the term used for port. In fact, Mahatma Gandhi had arrived here from South Africa in 1915 by the steamship Arabia. A plaque to commemorate his arrival has been placed here next to the statue of Swami Vivekananda, to the left of the Gateway of India. In front of the Gateway you can see the statue of Shivaji Maharaj, one of India's greatest warrior kings. This area, teeming with photographers, and sellers of candies and snacks at all times, is a must visit for any tourist. You can choose to feed pigeons that throng this area as well. Gateway of India is also the starting point of two of our walks: 1. The Gateway to Fountain Walk, and 2. The Elephanta Walk (for which you will need to take the ferry from here).